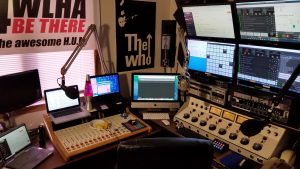 While WLHA has many studios hither and yon it also has two master control centers – WLHA East in New York and WLHA West in Madison overseen by Casey the K. It is certainly the most elaborate of all our facilities crammed full of just a fraction of the equipment Mr. The K has accumulated over the years.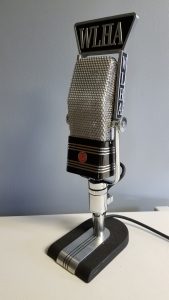 Sharp-eyed aficionados will spot an Autogram console and a Wheatstone console, an RCA 77 and a wealth of other high quality audio gear. And there's more where that comes from – check out this RCA 44 !
This is also the control room for the WLHA Music and Malarkey morning show. We defy any other radio station in our price range to compete with the studios of WLHA West!
More Posts for Show:
Music and Malarkey in the Morning