WLHA Resurrection Reunion Weekend Scavenger Hunt Items
Obsolete Media Scavenger Hunt Items
10 points each, 100 points total plus 25 bonus = 120 points possible
Reel of recording tape – 10 points, plus 5 bonus points if it is a 3" reel.
Mini-disc – 10 points
45 rpm 7" record – 10 points , plus 5 points bonus if it is color (kids record is OK)
8-Track cartridge – 10 points
10" Disco Single – 10 points, plus 5 points bonus if colored vinyl
78 rpm record – 10 points
Audio Cassette – 10 points
Betamax tape – 10 points
3.5" floppy disc – 10 points 5 point bonus for a 5" floppy
Mini-VHS or DV-cassette – 10 points
Woodstock Generation Scavenger Hunt Items 10 points ea. = 100 possible
A button with a peace sign on it
Mood Ring
Duncan Yo Yo
Any leather fringed clothing
love beads (not Mardi Gra Beads)
clip-on tie
A removable pop top from a pop or beer can
A Buffalo nickel
white tennis ball
45 rpm record from Buddah or Capital label
Obsolete Technology Scavenger Hunt 10 Points Each = 100 total possible
PAGER or PDA
CassetteWalkman
Portable (battery operated) AM radio
Rabbit ears (or any sort of TV antenna)
Madison newspaper from 2016 or earlier
Anything printed on a dot matrix printer
Parallel printer cable
Flip cell phone
A cartridge film camera (Instamatic or similar)
A polaroid photo
General Scavenger Hunt items
Any telephone book from any year before 2015
Encyclopedia (in book form)
Any U.W. team program
Any sports bobble head
A button with a "Have a Nice Day" happy face
Old expired drivers license from 2010 or before
Any pennant, program or other souvenir from Madison Minor League Baseball team except current
a pack of matches with green tips
anything Ronco
Any Indianna Jones movie video tape, DVD, poster, or promotional merchandise
Hidden Capsules are worth 50 bonus points each
Listen for location clues to be read on the radio at 91.7 FM, WSUM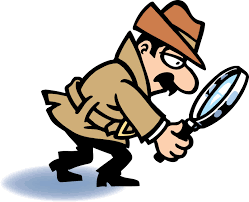 Rules:
Collect as many items as you can find for each of the the scavenger hunts and bring them down to WSUM before 9 PM on Sunday July 9th when we total the points and award the prizes.
We will award a prize for highest points for each scavenger hunt, and also a prize for highest points overall.
Email us at wlharadio@gmail.com for further instructions.