The first reunion with the new 24/7 WLHA was a resounding success if we do say so ourselves. We began with a live remote from the backyard of WLHA West on Friday night. Great BBQ courtesy of Casey and Mrs. the K.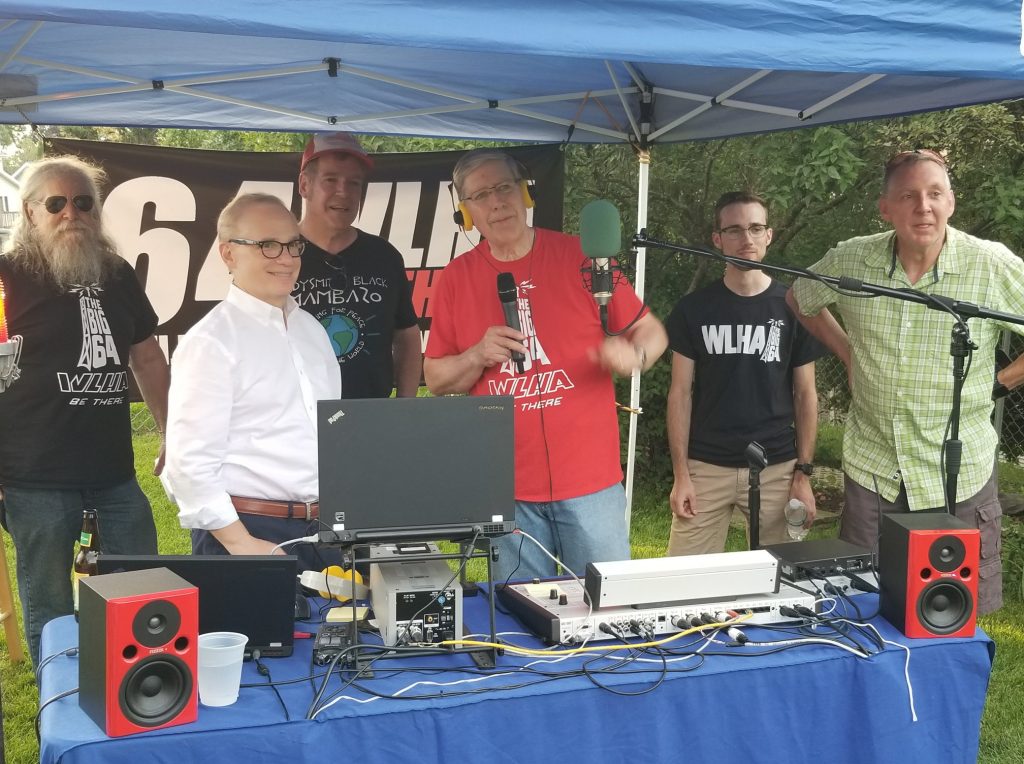 Saturday we were live at the Sprint Store at 2805 University Avenue broadcasting with a very elaborate setup inside and outside the store.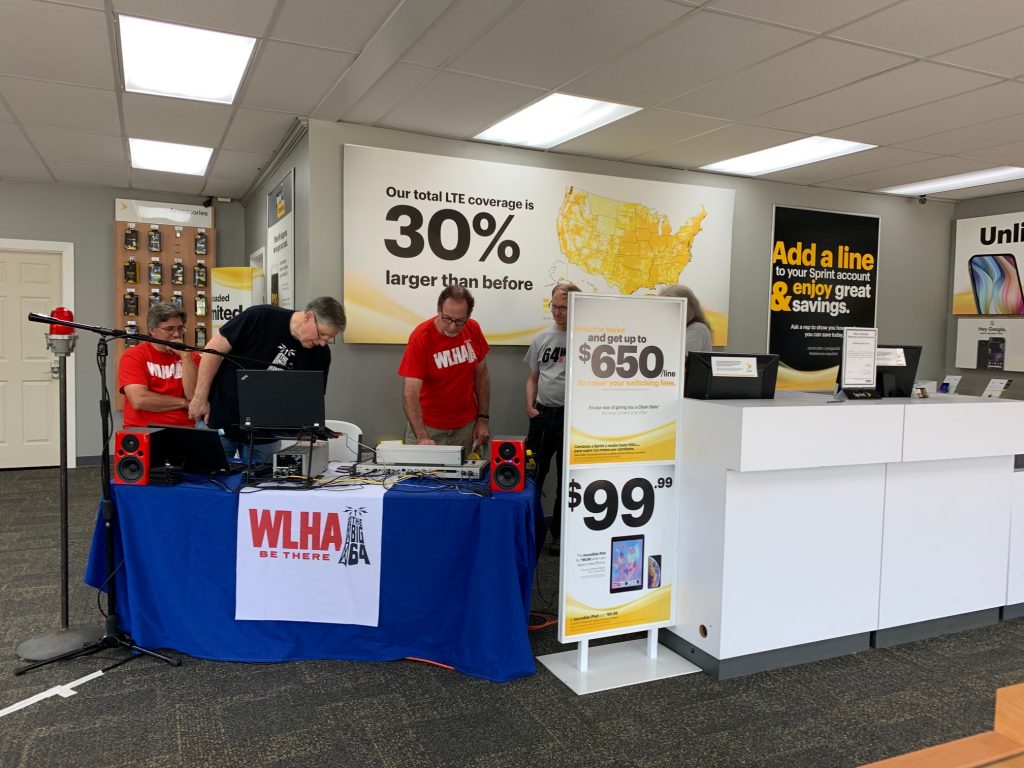 Outside we had a traffic stopping display of radio prowess complete with wireless mic and a loudish sound system.
From Left – RJ Reynolds, Casey, Pete, Wild Bruce, Radio Doctor, James Copeland
We also had some live shots from the Fete de Marquette and the Art Fair on the Square. It was a very busy broadcast.
Finally in the evening, the first WLHA board meeting of the 21st century at the Great Dane Pub in Fitchburg, where the elite meet to eat (and drink). Sadly they did not accept our Holt Commons Meal Tickets in lieu of payment.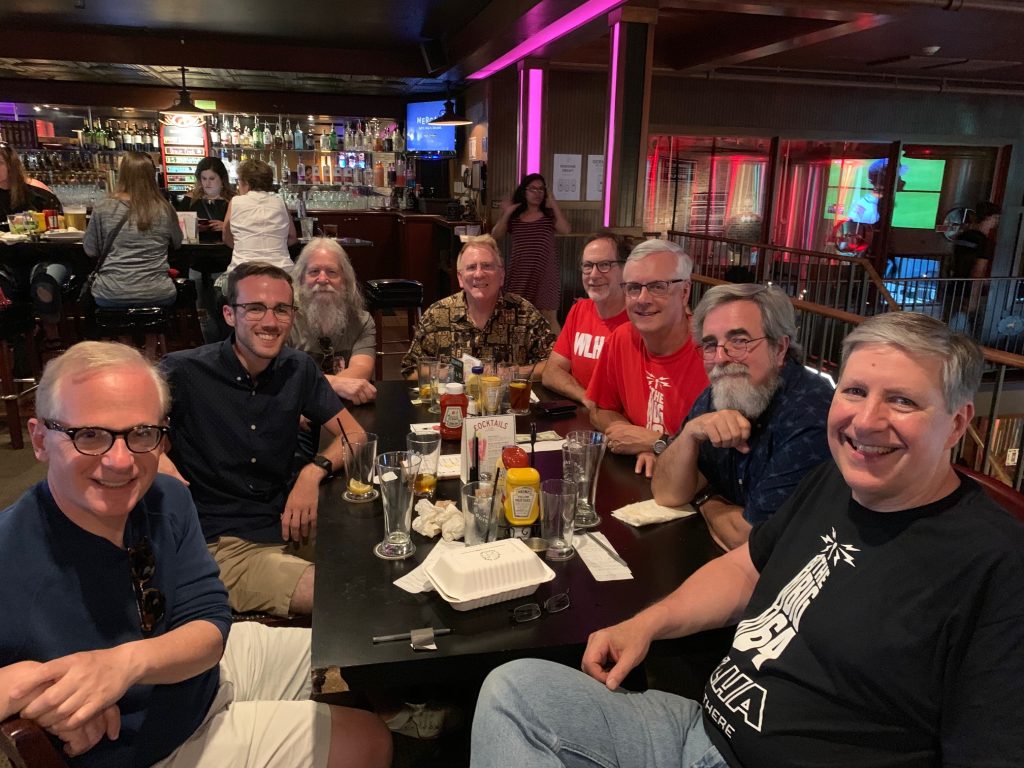 A number of important programming and direction decisions were made at this meeting (as unlikely as that seems from the photograph) and you will be hearing the results soon on the air.
Farthest travel award goes to Andy Arns – 1400 miles from Phoenix. But most effort award goes to James Copeland who drove 9 hours from Wichita in a 1992 Ford Fiesta, a car that is older than he is.
We'll do it again next year – even bigger – because we obviously don't know when to quit!