WLHA is now a button on the modern day car radio – Apple CarPlay.  We've updated the WLHA iOS app so that WLHA now appears as a button alongside your other CarPlay enabled apps: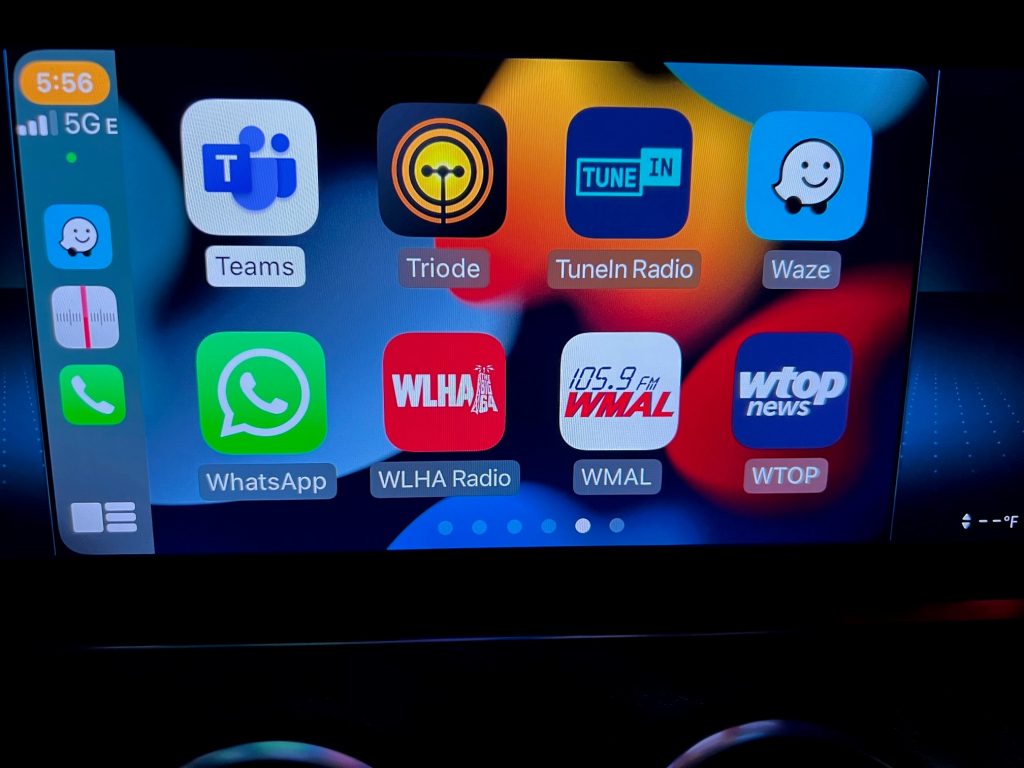 There we are right next to WMAL and WTOP (the highest billing radio station in America!) If you don't see WLHA on your CarPlay dashboard be sure to update the WLHA app to the newest build.
When you press the WLHA button you will be presented with the "now playing" screen complete with album art: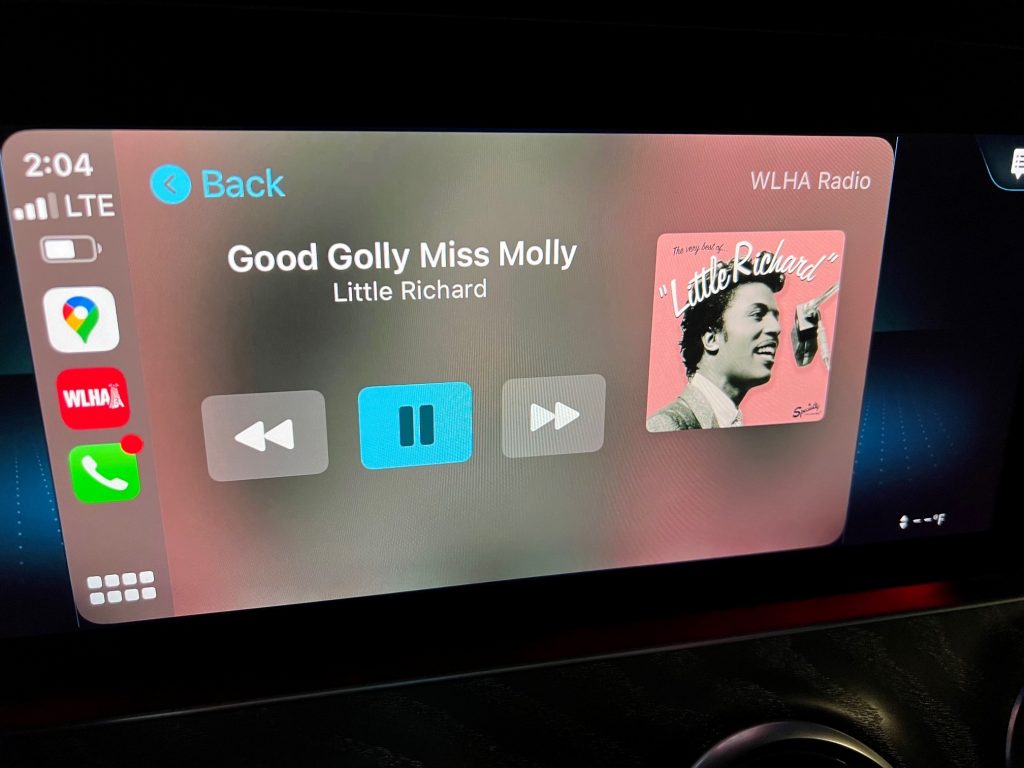 On some cars there is also a secondary display by the main dashboard (in case you want to use the main screen for navigation or other purposes).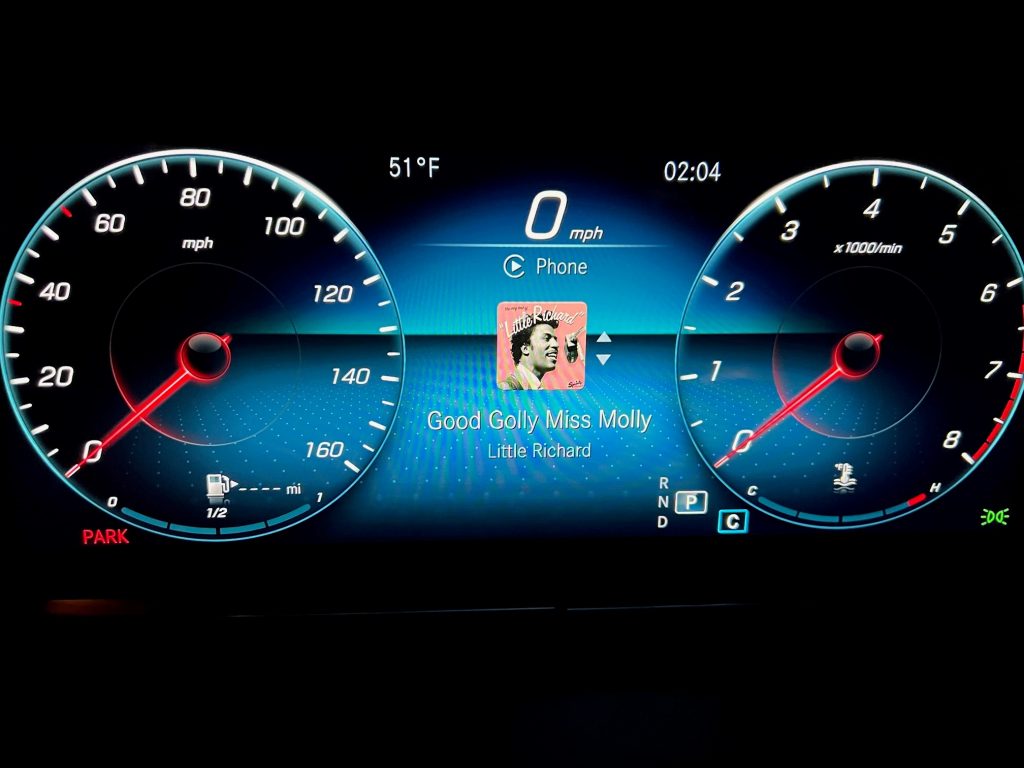 As our highly paid consultants keep telling us, WLHA needs to be on every possible platform, so this is another major step toward achieving that goal.   Remember you can now hear WLHA on Alexa, Google Home, iPhone, iPad, Android, Apple TV, Apple Watch, your computer and now Apple CarPlay.   Who knows what will come next – maybe an actual AM radio station?