Today's WLHA Studio Tour takes us to another Madison location. It's not Elm Drive B, it's Studio BB, aka Bolger's Basement, where veteran broadcaster Tom Bolger crafts "artisanal radio" using original ingredients passed down through the generations – by which we mean two turntables and a microphone. Unlike all the other WLHA studios Tom's setup is almost entirely vinyl based because that's how he did things when his program "Tunes with Tom" premiered on WRTC in Hartford, CT in 1952. Of course there were no other options back then, but even with all the tech available today Tom prefers to do things in the traditional way.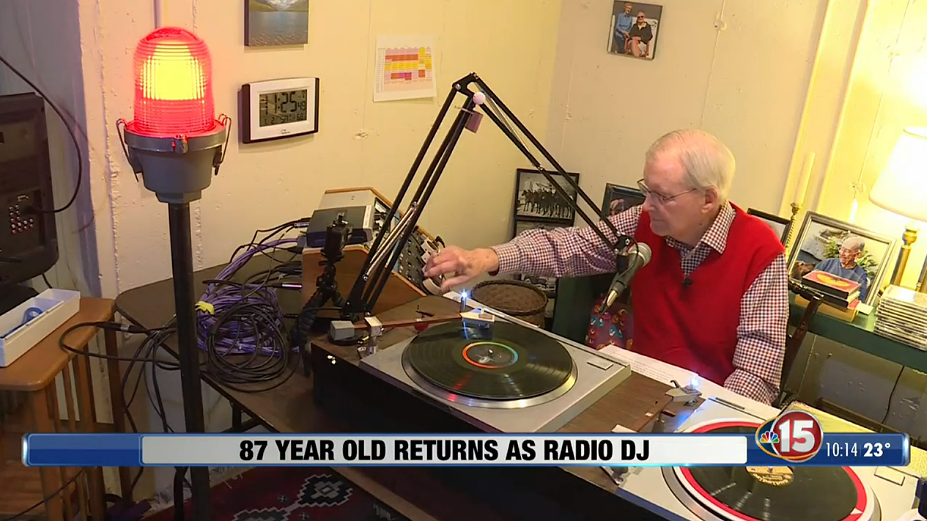 Here you see a Broadcast Electronics board, two Technics turntables and a Shure SM58 mic. Combine that with Tom's wit, knowledge and decades of experience and fans of the "Great American Songbook" have everything needed for an unparalleled two hours of listening every Saturday from 1 to 3 pm.
You may have surmised that the images here came from the feature WMTV Channel 15 aired on the premiere of "Tunes with Tom" on WLHA in January 2021. We are told that the fact that Tom was the boss of Channel 15 for many years had nothing to do with the decision to cover this story. They just really have a good nose for news at Channel 15.
More Posts for Show:
Tom Bolger