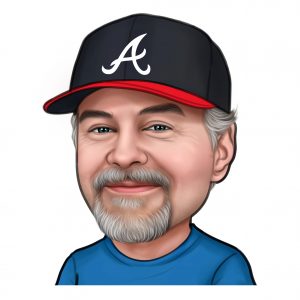 Show Times
Timezone
:
CDT
[UTC-5]
Tue:
Sun:

*

Encore Presentation
About the Show
Kurt Dawson grew up in Fond du Lac and Appleton, Wisconsin. He grew up listening to faraway stations on his AM radio and still has the QSL cards to prove it!
He also grew up what would today be called a "weather geek", and wound up attending UW-Madison with a major in the university's acclaimed Atmospheric Sciences department. As a sidelight. Kurt spent time hanging out with the original WLHA as a DJ and occasional sportscaster.
His experience in college radio no doubt opened the door to his 40-year career in local TV weather, forecasting in a variety of interesting and challenging weather markets and earning the Certified Broadcast Meteorologist title from the American Meteorological Society.
Kurt retired from television in December 2017 and resides in Georgia with wife Kazue, although with two adult children into successful careers in Northern California, they may not remain in the Deep South for long!