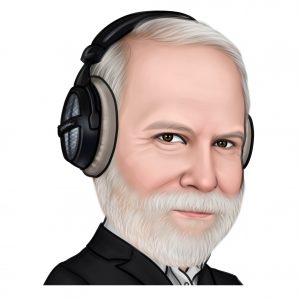 Show Times
Timezone
:
CDT
[UTC-5]
Mon:
Sun:

*

Encore Presentation
About the Show
Dan Smith began his radio career listening to his transistor radio under his pillow to everything from Wolfman Jack to the folk music program from the University of Michigan. Later he would work in college radio at Michigan State and had the briefest of careers at KPIK in Colorado Springs, where the big hit was "Four on the Floor and a Fifth Under the Seat."
He then went live, touring with bands throughout the Southwest playing tunes from Bob Wills, the Band and whatever "roots" music appealed to him. He accidentally found a job in television, where he would stay for more than 30 years working with Nivek, Casey, Tom, Stan and other WLHAers.
Dan has produced a variety of documentaries for Discovery, National Geographic and The Hallmark Channel.
Dan's tribute to American roots music "American Cafe" airs Sundays from 3-6 (CDT) and his mock editorials "Grumpy Old Dan" air Monday-Friday on WLHA.