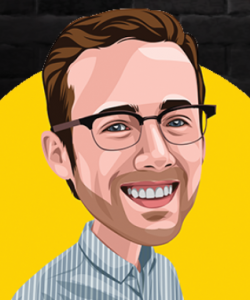 Show Times
Timezone
:
CST
[UTC-6]
Sat:
About the Show
James Copeland is sometimes the youngest member of the WLHA air staff, although his knowledge of baby boomer era trivia might say otherwise.
He travels the country full time in a period 1975 Winnebago Indian motor home and informs listeners what broke during the past week on his show. He also plays Mrs. Miller every week to annoy station management.
In addition to his Saturday morning sign-on shift, James serves haplessly as the WLHA news director delivering a weekday newscast at noon central time to keep listeners informed of the goings on in America's Dairlyland and abroad.
James is a native of Wichita, KS. When he's not in his Winnebago studio, he's on the other three feet of the his desk operating amateur radio equipment as KDØICP.
James also owns a Shiba Inu named Ash who constantly demands his attention.