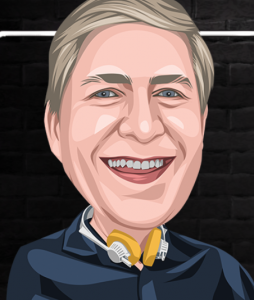 Show Times
Not Currently Scheduled.
About the Show
Live in Madison, Wisconsin.
Married, with two adult children and two wonderful dogs.
When I am not doing radio shows, I enjoy spending time with my family and the dogs, writing spoof commercials and radio dramas, recording and producing music at Trailing Edge Studios, woodworking, working on electronic projects, playing trombone, and spending time at a lake-side home in Northern Wisconsin.
My fascination with radio probably started in 1960 when my family purchased a Wollensak reel-to-reel tape recorder.  I played the radio reporter, interviewing my older brother, who would respond with humorous ad-libbed impersonations of famous people. My radio fascination took a big leap as 1960s rock music on AM radio caught my attention. Listening from my home in Rockville, Maryland, I got a daily education in major market radio craft from the jocks on WMAL, WRC, WPGC, WABC, and WLS.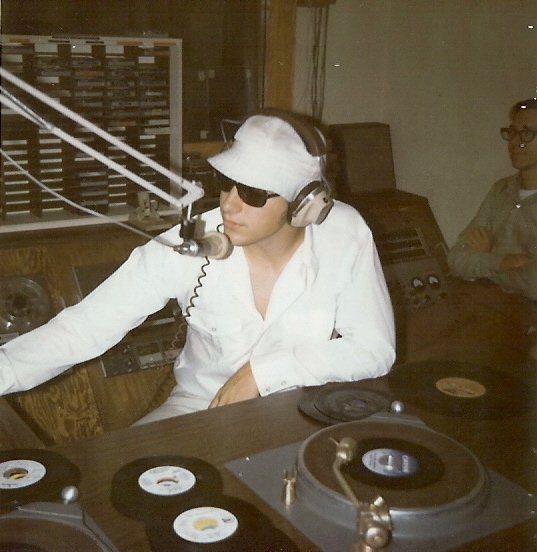 As I entered high school in 1967, I had learned enough about radio electronics to construct a basement radio studio and transmitter to feed to a weak AM signal around the neighborhood.  My friends and I kept "Radio Rockville" rockin' every weekend.  I was getting firmly hooked on doing radio.
My radio fixation took another big leap in the fall of 1971, when I came to Madison as a freshman at the University of Wisconsin and discovered WLHA. It wasn't long before I was deeply involved doing shows, hosting "sock hops," and recording commercials with a guy who called himself "Nivek." Those fun early WLHA years forged great friendships with a wonderful bunch of creative broadcast folks. Our paths diverged in post college years, as we fanned out around the country to work for different radio and TV stations, and started families, but the bonds of friendship remained strong.  In 2018, after a decade of doing special reunion broadcasts three times a year, we got the old WLHA crew reunited on a full-time basis to launch WLHA as our ultimate radio station.