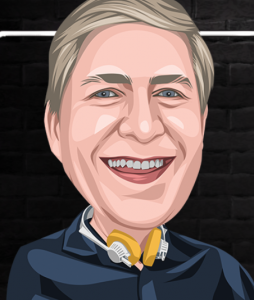 Show Times
Timezone
:
CST
[UTC-6]
Mon:
Tue:

*

Encore Presentation
About the Show
I grew up listening to some great Motown and Soul pumping out of radio stations in the Washington D.C. area.  The amazing dance driving rhythm sections, horn lines, passionate lyrics, and tight vocal harmonies of this fun music is part of my musical DNA, and this one hour, commercial-free, show is a genuine highlight of my week. We call the show "Motown Monday" but it is so much more than the music of the artists of Barry Gordy's record company in Detroit.  You'll hear plenty of Motown but also great Soul, R&B, and even some up-tempo Blues from all over the country.
We replay the noon show from 8 PM to 9 PM and then follow that with a replay of Motown Monday from the previous week from 9 PM to 10 PM for your late evening head-bobbin' fun.
I love to include your favorite artists and tunes.   Just send me an email at casey@wlharadio.com and I will make it happen.  Birthdays', anniversaries, listener shout-outs are part of the fun, so don't hesitate to clue me in on what you would like to hear.