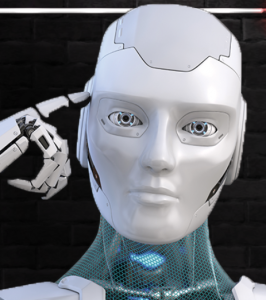 Show Times
Timezone
:
CST
[UTC-6]
Mon:
Tue:
About the Show
Otto Mayshun doesn't get much time on the busy WLHA schedule, but he is one of the few jocks who can manage to stay up late without falling asleep at the console, so he holds down the late night 10 PM to Midnight slot on Mondays and Tuesdays.
Otto's also the youngest member of the air staff.  He's only been with WLHA since 2018 but he grew up in a WLHA Robo-jock family.  His parents were Teac 1 and Teac 2, and together they handled the overnight reel to reel programming for WLHA back in the 1970s.
Otto is a native of Silicon Valley. His favorite band is Machine Head.  His favorite song is Alan Parson' Project "I Robot". Otto is a big fan of the old TV show is Lost in Space, and his favorite movies are Forbidden Planet and 2001.
When he's not working you can catch him hanging around the UW Robotics Lab looking for a date.