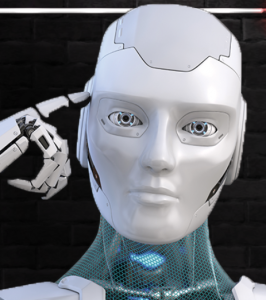 Show Times
Timezone
: CDT
[UTC-5]
Mon:
Tue:
Wed:
Thu:
Fri:
About the Show
Otto Mayshun is the hardest working jock on WLHA (look at all those shifts!). He takes all the shifts nobody else wants to do. What he lacks in personality he makes up for in dependability. He has a producer named "Quality Control Pete". Truth be told Otto's music selection is sometimes a little iffy so Pete helps Otto out by moving a few tunes around here and there.
Otto's been with the new WLHA since day one and some listeners like him better than all our other jocks because he doesn't talk as much as they do, but we're working on getting him to speak his mind more. Which could be interesting.
Otto is a native of Silicon Valley. His favorite TV show is Lost in Space and his favorite movie is Forbidden Planet.
When he's not working you can catch him hanging around the UW Robotics Lab looking for a date.